"Any transportation company should never compromise on fleet maintenance and vehicle fleet management. As we know that a lot of companies have incurred huge costs due to ignoring maintenance, you should not repeat the same mistake. Always remember – Prevention is better than Cure". 
Fleet maintenance is a key component for your business as it is a process of keeping all the vehicles safe, sound, and operating at their best on the road in any given condition. It certainly would help in saving a lot of time and money in the future, which would not be possible if you ignore the fact that the bloodline of the business is your fleet. It's completely understood from several studies that cost savings is at its peak in the transportation business if the fleet that is run is well maintained. This in return will bring down the overall cost to the company. Whether you need a truck towing service or need help changing a truck tire, you will be able to utilize truck roadside assistance Sydney for various problems that you may encounter on the road.
How does it even work?
We know that trucks in today's world are built with the latest technology, and so, they can perform well at all times. But what fleet owners usually tend to miss out is that due to the technology being used, vehicles need to be inspected and serviced from time to time and that's were fleet maintenance Sydney comes into the picture. The most important factors that need to be taken care of so that everything works smoothly are the critical components of every truck, such as break and clutch, engine and chassis, steering and suspension, and so on. It would help not only in increasing the efficiency of the truck but also reducing uncertainty in the business.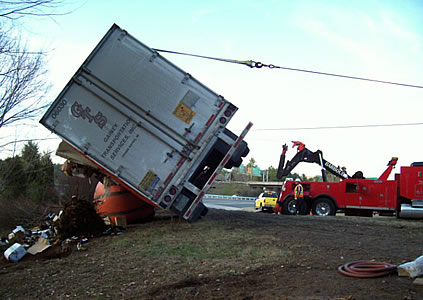 Whether you run a business on a small scale or a large scale, have old trucks or modern trucks, or operate locally or nationally, the expenses incurred in maintaining the fleet vehicles form a significant part of the business costs. Therefore, you must have fleet maintenance and management plan in place. We know that lately, the cost of fuel, drivers, as well as the cost of purchasing a new truck and fleet have been exponentially increasing. To resolve this problem, availing services for fleet management from a company who has expertise in managing all sizes and types of trucks is the best solution for your fleet business.
Well, it is a challenging task and to carry out that in-house can be really expensive as you need skilled staff and costly equipment and above all that implementing plans and systems is not easy as it seems to be. Every fleet business owner should get their fleet vehicles regularly checked by professional mechanics.
Outsourcing your vehicle fleet management or fleet maintenance to a company would help in both financial aspects and technical aspects of your fleet. You don't have to worry about keeping your trucks in good condition as they would take care of it. This is a win-win situation for you as a business owner because your needs will be fulfilled by experienced mechanics without putting a huge financial burden on you.